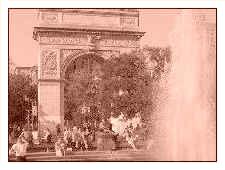 Henry James was an American-born writer gifted with talents in literature, psychology, and philosophy. He was prolific, writing 20 novels, 112 stories, 12 plays and a number of literary criticisms. He once said that he learned more of the craft of writing from Balzac "than from anyone else".
Henry James was born in New York City into a wealthy family. His father, Henry James Sr., was one of the best-known intellectuals in mid-nineteenth-century America, whose friends included Thoreau, Emerson and Hawthorne. Although he was highly prolific, James made little money from his novels. Once his friend, the writer Edith Wharton, secretly arranged him a advance of $8,000 for "The Ivory Tower" (1917), but the money actually came from Wharton's royalty account with the publisher. When Wharton sent him a letter bemoaning her unhappy marriage, James replied: "Keep making the movements of life."
From an early age James had read the classics of English, American, French and German literature, and Russian classics in translation. In his youth James traveled back and forth between Europe and America. He studied with tutors in Geneva, London, Paris, Bologna and Bonn. At the age of nineteen he briefly attended Harvard Law School, but was more interested in literature than studying law. James published his first short story, "A Tragedy of Errors" two years later, at the age of twenty-two, and then devoted himself to literature for the remainder of his life.
"An obscure hurt," (probably to his back), exempted him from service in the Civil War, and James felt he had failed as a man when it counted most to be one and he vowed never to marry. There is some speculation whether he was in love with Minny Temple, a young woman of in social circle. Unfortunately, she died young. Indeed, James died a confirmed bachelor.
In 1866-69 and 1871-72, James was contributor to the Nation and Atlantic. His first novel, "Watch And Ward" (1871), appeared first serially in the Atlantic. James wrote it while he was traveling through Venice and Paris. Watch and Ward tells a story of a bachelor who adopts a twelve-year-old girl and plans to marry her.
After living in Paris, where James was contributor to the New York Tribune, he moved to England, living first in London and then in Rye, Sussex. "It is a real stroke of luck for a particular country that the capital of the human race happens to be British. Surely every other people would have it theirs if they could. Whether the English deserve to hold it any longer might be an interesting field of inquiry; but as they have not yet let it slip the writer of these lines professes without scruple that the arrangement is to his personal taste. For after all if the sense of life is greatest there, it is a sense of the life of people of our incomparable English speech." (from London, 1888)
During his first years in Europe James wrote novels that portrayed Americans living abroad. In 1905 James visited America for the first time in twenty-five years, and wrote "Jolly Corner". It was based on his observations of New York, but also a nightmare of a man, who is haunted by his exact look-alike.
Between 1906 and 1910 James revised many of his tales and novels for the so-called New York Edition of his complete works. It was published by Charles Scribner's Sons. His autobiography "A Small Boy And Others" (1913) was continued in "Notes Of A Son And Brother" (1914). The third volume, "The Middle Years", appeared posthumously in 1917. The outbreak of World War I was a shock for James and in 1915 he became a British citizen, out a loyalty to his adopted country, and in protest against the US's refusal to enter the war.
Characteristic of all James novels are understanding and sensitively drawn portraits of women. His main themes were the innocence of the New World in conflict with corruption and wisdom of the Old. Among his masterpieces is "Daisy Miller" (1879), where the young and innocent American, Daisy, finds her values in conflict with European sophistication.
Similarly, in "Portrait Of A Lady" (1881), once again a young American woman is fooled during her travels in Europe. The protagonist is Isabel Archer, a penniless orphan. She goes to England to stay with her aunt and uncle, and their tubercular son, Ralph. Isabel inherits money and goes to Continent with Mrs Touchett and Madame Merle. She turns down proposals of marriage from Casper Goodwood, and marries Gilbert Osmond, a middle-aged snobbish widower with a young daughter, Pansy. "He had a light, lean, rather languid-looking figure, and was apparently neither tall nor short. He was dressed as a man who takes little other trouble about it than to have no vulgar thing." Isabel discovers that Pansy is Madame Merle's daughter, it was Madame Merle's plot to marry Isabel to Osmond so that he, and Pansy can enjoy Isabel's wealth. Caspar Goodwood makes a last attempt to gain her, but she returns to Osmond and Pansy.
Another of James's best known works, "The Bostonians" (1886), set in the era of the rising feminist movement, was based on Alphonse Daudet's novel "L'Evangeliste". Similarly, "What Maisie Knew" (1897) depicted a preadolescent girl, who must chose between her parents and a motherly old governess. In "The Wings Of the Dove" (1902) an inheritance destroys the love of a young couple.
James considered "The Ambassadors" (1903) his most "perfect" work of art. The novel depicts Lambert Strether's attempts to persuade Mrs. Newsome's son Chad to return from Paris to the United States. For the sake of principle, Strether's rejects the possibility of a safe marriage to Mrs. Newsome, and he remains true to himself and his ideals. The Ambassador is a beautifully crafted book, showningg James at the height of his art.
With regard to "Washington Square" (1881): This was James's fifth book, following one of his most popular works, "Portrait of a Lady". The novel itself was not extremely popular, although by that time in his career James had a dedicated following. The book was considered somewhat tedious by certain critics. However, a few critics cited the novel as his best work to that time. Today "Washington Square" is regarded has one of James's masterworks; it has been called the only novel in which a man has successfully invaded the feminine field and produced work comparable to Jane Austen's. The book was allegedly inspired by a story Henry James heard at a dinner party.
"Washington Square" endures as a matchless social study of New York in the mid-nineteenth century. One of the chief beauties of the novel lies in the expressiveness of its mild heroine's mood of long-suffering patience. Everything is ordered, polite, still: the charming old square in the pre-brownstone city, the small, innocent, decorous social gatherings, the formal good manners, the quaint reasonableness of the dialogues. The novel has extraordinary charm, deriving from an almost Mozartian combination of sweetness and depth.
Henry James suffered a stroke on December 2, 1915. He expected to die and exclaimed: "So this is it at last, the distinguished thing!" James died three months later in Rye on February 28, 1916. Two novels, "The Ivory Tower" and "The Sense of the Past" (1917), were left unfinished at his death. His ashes were buried in the James family plot in Cambridge, Massachusetts.
(Redacted from: http://www.kirjasto.sci.fi/hjames.htm)
---
HOME - Synopsis - Biography - Gallery - Alt Ending - Links
Setting - Contents - Concordance - Download - Guest Book
Copyright (c) 2005, CC Charles. All rights reserved.