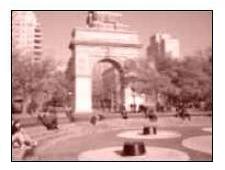 Welcome to my fansite for Henry James and his great book Washington Square.
Author Henry James is probably best known for either "Portrait of A Lady" or possibly "The Turn of The Screw". I feel that "Washington Square" may be his masterwork - and the most overlooked and under appreciated of all his great novels. This book is a sensitive portrayal of conflict, romance, with many subtexts that comment on social order, and human experience. It's also a highly entertaining read!
Washington Square book was not well received when it was first published in 1880. The novel had mixed reviews, both praising it for its complex depiction of a father-daughter relationship, and also criticizing it as tedious and lacking action. However, time has shown the book endures. In addition to remaining in print, James's story has also been made into two separate movies.
The first movie was "The Heiress" (1949), starring Olivia de Havilland and Montgomery Clift. This movie was an accurate rendition of the story (although it was given a different title from the novel.) It's likely to please those fans of the original book, who will find the extensive and subtle subtexts of the book replicated with precision in the movie.
The second movie was "Washington Square" (1997). This was a lush adaptation by director Agnieszka Holland, starring Jennifer Jason Leigh and Ben Chaplin. Although the movie reflects the book's title, this particular movie took occasional liberties with the story and characters, which may disappoint hardcore fans of the original book.
As with many of James's works, the central character of "Washington Square" is a young woman. Catherine, our heroine, attempts to sort out a concert of problems familiar to all of us, but rarely felt with the dramatic intensity depicted by James. She is faced with the timeless dilemma of choosing between faith in love, and obedience towards her family; it is a common theme of James. He underscores Catherine's conflict by placing her against a backdrop of cruel judgment by her family, which causes her serious issues of self-confidence and painful self-doubt.
What I like best about this work is its ambiguity. It leaves the reader confused as to what has happened, and what the intentions of the players are. I have taken the (rather presumptuous) liberty of providing an alternate ending for the book that illustrates what I mean....
Washington Square's copyright is long expired. Copies of this great work are available from a variety of sources. One of my favorite implementations of this book, in a no-cost e-book format, is distributed from the FreeLook BookStore. This copy contains book notes and an annotated the Table of Contents. I encourage you to download this book and give it a spin!
---
HOME - Synopsis - Biography - Gallery - Alt Ending - Links
Setting - Contents - Concordance - Download - Guest Book
Copyright (c) 2005, CC Charles. All rights reserved.
Click here to submit your site to the search engines for free!